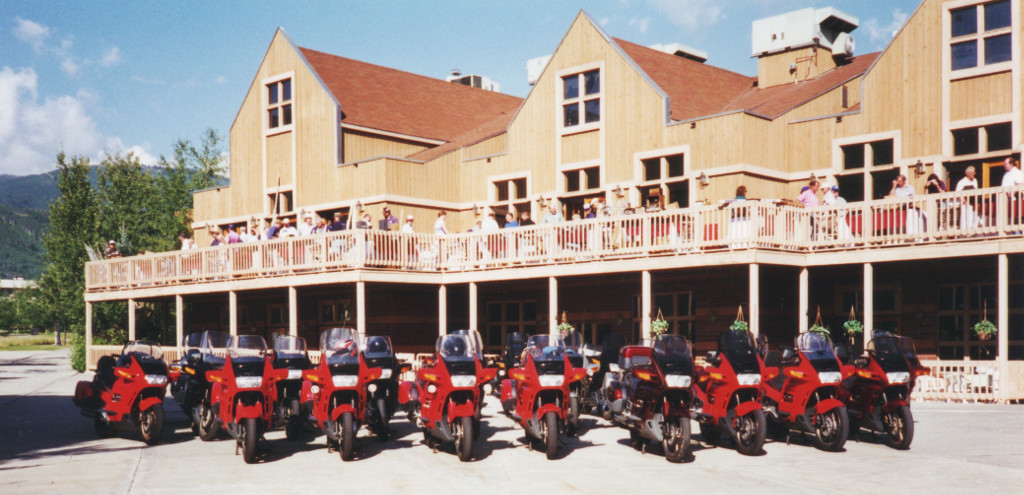 WeSTOC 1 – Park City, Utah – 1996
Announcing WeSTOC 27!
"From Pines to Spines"
The WeSTOC Emeritus Council is pleased to invite you to the 27th edition of the ST Owners Club premier event, the western Gathering of the ST Owners, former owners, and friends!
This year, WeSTOC travels to historic Prescott Valley, AZ, located in the central part of the state in beautiful Yavapai County.  The place we're calling home for the week is the Hampton Inn & Suites – Prescott Valley which is the perfect location for launching off in any direction for enjoyable scenic curvy motorcycle rides in the pines or high-desert.
And, for those of you who enjoy Adventure bike riding, boy, do we have a treat for you! We have included adventure routes that combine Forest Service Roads (dirt roads) with paved roads.
If you won't be on two wheels while you're here, there are plenty of nearby attractions (don't forget your National Park Pass) which include:
We know you will enjoy this part of the country and we look forward to seeing you here!
Terry – Marie – John – Trish – Mike – Sherlyn – Tod – Cindy!